The Celts lived in harmony with nature, as they believed that all its elements possessed a spiritual essence. A way of being which is still very much in evidence in County Wexford today. This experience invites you to immerse yourself in the realms of the land and sea to get closer to who we once were – and still are.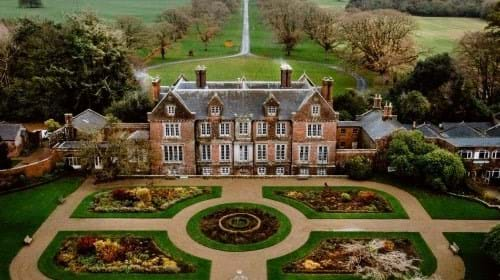 You can follow this experience in one go, over the duration of 2 to 3 days. Or you can choose to do the first half, break it up by heading south-west to County Waterford, and return to complete the second half. This would work well if you're then travelling onwards to Wales via Rosslare.
Our first stop takes us back in time, to the 17th-century Wells House & Gardens. Here you can join a living house tour and discover the lives of the rich and powerful families that once lived in it. And with a further 450 acres of gardens and woodlands, including a fairy trail and Gruffalo walk, plus an animal farm and adventure playground, it'll come as no big surprise that this attraction has been voted Ireland's number 1 day out.
A visit to the Irish National Heritage Park will give you a unique opportunity to experience over 9,000 years of Irish history in just one place. You'll journey through prehistoric Ireland, early Christian Ireland and the age of Invasions by the Vikings and Normans. You'll explore recreations of early Irish settlements, get to forage like a prehistoric farmer and throw an axe like a Viking. You can even spend a night in a medieval ringfort.
The ancient Celtic tradition of living in harmony with nature is very much in evidence at Wexford Wildfowl Reserve. Founded as a winter sanctuary for Greenland White-fronted Geese, it covers about 200 hectares of the North Slob. 40% of the world's population of Greenland Geese now find shelter and food here, along with hundreds of species of wildfowl, waders and other birds.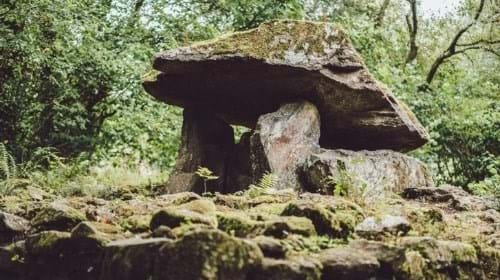 The second half of this experience is about the Celtic connection with the sea. A good place to take it all in is Slieve Coillte, which, at 265m, is the highest point on the Hook Peninsula. On a clear day, you'll get magnificent views of the entire peninsula.
A 40-minute drive away, at the very tip of the peninsula, is Hook Lighthouse. No other lighthouse in the world comes with a longer history of protecting seafarers, having stood for over 800 years. There's a story for each and every one of the well-worn 115 spiral steps of the tower, some of which you'll learn on a guided tour of this unique medieval building.
If you come to the area during the 'off season', when the days are cooler and shorter, there's a good chance you'll be recompensed with the sight of a majestic Humpback whale. November marks the start of whale watching season when they visit our warm waters to feed. Other visitors also include Fin and Minke whales, harbour porpoises, seals and dolphins. The red balcony at the top of Hook Lighthouse is a fine viewing point with a pair of binoculars, but if you've got good sea legs, we'd recommend getting closer by taking a chartered boat trip.
If you're stuck for time, the one-hour Ring of Hook Coastal Drive is a great way to take in the main sights along the peninsula. Around every other bend is a quiet beach, a crumbling fortress, a stately abbey or a seafood restaurant (not forgetting Hook Lighthouse). By the end of the circuit, we reckon you'll be planning your return trip to take in these sights fully.