The Celtic Routes are so much more than just a collection of places to visit. Behind every place is a story – and behind that story, a face. Some faces only exist through the words of myths and legends, others can be found in print or on screen. Some of us are of an age to remember the faces and their stories.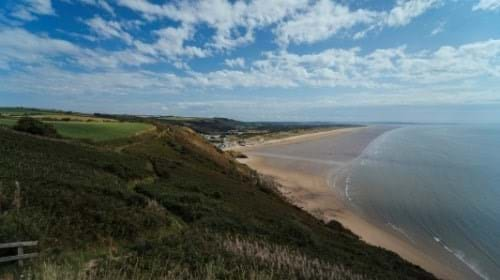 The 11km-long stretch of beach at Pendine Sands is celebrated for its history of land speed records. Malcolm Campbell set the world land speed record here in Blue Bird in 1924 and again in Blue Bird II in 1927. Welshman J G Parry-Thomas made an ill-fated attempt to regain the record from Campbell just weeks later, which resulted in his untimely death. Although the possibilities for driving on the beach are quite limited nowadays, the beach still holds a special place in the heart for many an enthusiast.
A face that is absolutely synonymous with this part of the world is that of Dylan Thomas. No visit would be complete without a pilgrimage to his beloved Laugharne, where he lived, loved, wrote, drank and was, ultimately, laid to rest in the churchyard of St Martin's. The Boathouse, where Thomas spent his last years with his wife and family, is now a museum to his life and work. On your way there, you'll pass the writing shed where he penned his famous radio drama 'Under Milk Wood'.
The legend of Merlin has a taken quite a hold in the Tywi Valley and it's easy to see why: the gentle rolling hills topped with ruined castles creates some truly magical scenery. Perched on a 90-metre limestone crag, Carreg Cennen Castle dominates the skyline for miles. It's said that Urien, one of King Arthur's knights, built it as his fortress. Dryslwyn Castle sits on another rocky hill, forever associated with the princes of Deheubarth.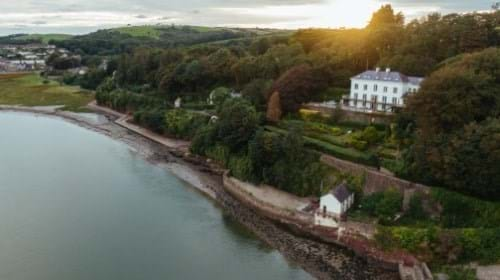 The pretty market town of Llandeilo, is where farming feet meets country chic and offers a smart choice for somewhere to recharge overnight.
Just outside Llandeilo, Dinefwr Castle occupies an important place in Welsh history. The fortress, perched on a hilltop like others in the area, was where The Lord Rhys once held court and influenced decisions about Wales. The 800-acre estate is also home to the Neo-Gothic Paxton's Tower, 17th-century Newton House and an 18th-century landscape park, enclosing a medieval deer park.
A 40-minute drive takes us into the western end of the Brecon Beacons National Park and to Llyn y Fan Fach. This enchanting glacial lake is associated with the 14th-century legend of the 'Lady of the Lake'. In this tale, a young farmer falls in love with a beautiful woman who has emerged from the lake. He marries her on the condition that he if strikes her 3 times, she will return to the lake. Eventually he strikes her for the third time (although he never does so in anger) and she duly returns to the lake. She returns briefly to instruct her sons, who grow up to become doctors, known today as the 'Physicians of Myddfai'.