The Celts worshipped many Gods, but as with many other ancient cultures, they also feared evil forces. There are many stories of vampirism in Ireland and one of the most frightening creatures is known as the Dearg Due, or 'Red Thirst'. However, the legend of the Dearg Due is as tragic as it is scary.
Many centuries ago in the area that is now Waterford City, there lived a young woman who was as beautiful in personality as she was in face. She was deeply in love with a farm labourer and they had made plans to marry. Unfortunately for them, arranged marriages were not uncommon at that time, and her father cared only for money, not love. Instead, he forced her to marry a much older, wealthy clan chieftain in exchange for money and land for himself.
The young woman's new husband was a cruel man and treated her very badly. He kept her locked in a tower and would take delight in hurting her just to see blood on her pale skin. She hoped her lost love would come and rescue her, but he could not. Eventually, her heart broke and she wasted away.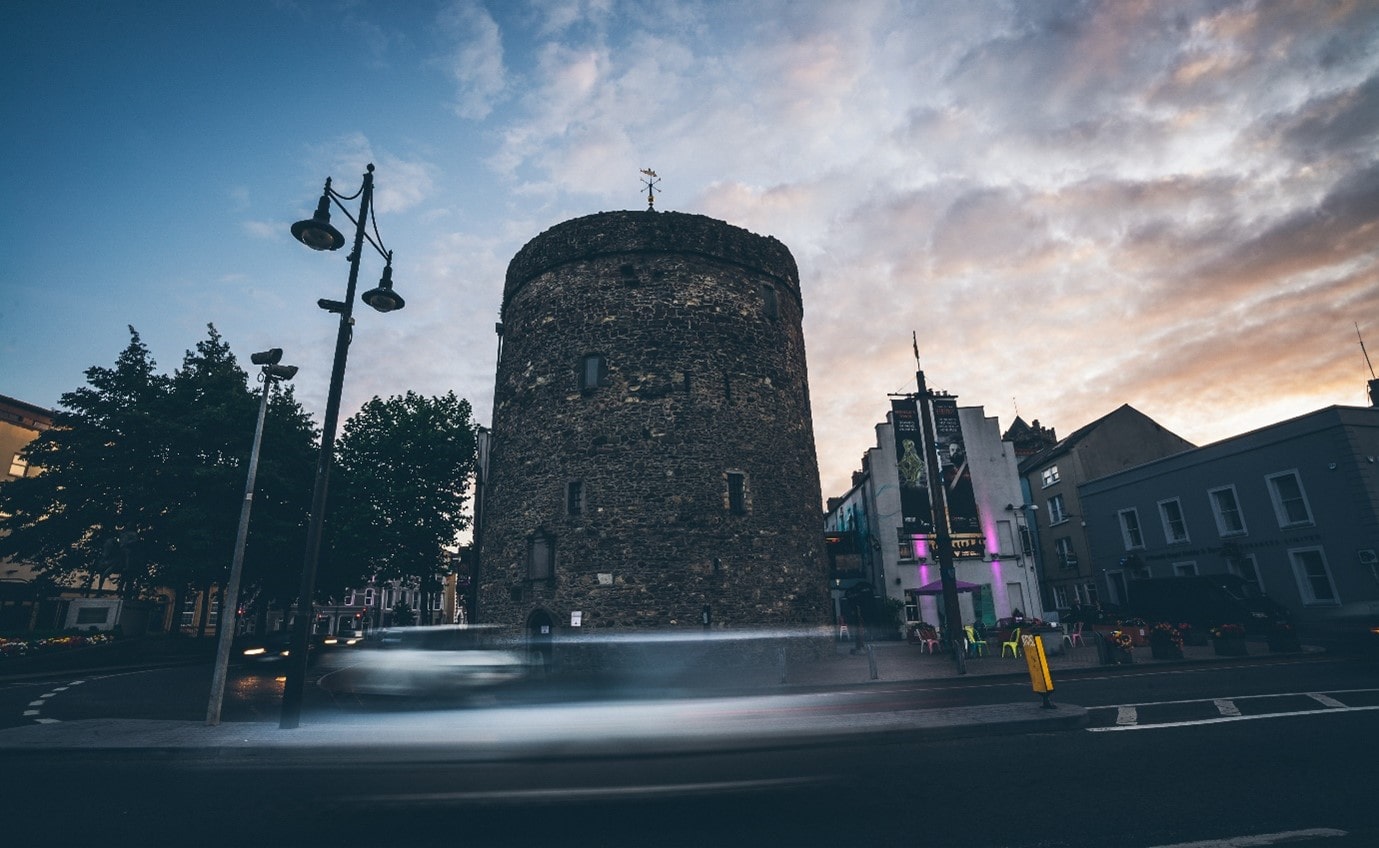 The villagers took her body and buried it under what was known as Strongbow's Tree. There was an old Irish practice of placing a tall pile of stones on the graves of the recently deceased so they could not rise again, but for some reason, on the night of her burial this did not happen. Some say it's because the villagers felt guilty for not doing anything to save her from her wicked husband.
What the villagers could not have known was that the spirit that rose from the grave on the first anniversary of her death was nothing like the young woman whose body it had come from. The spirit was seeking revenge on those who had ruined her life.
First, she visited her childhood home. As her father lay sleeping in his bed, she kissed his lips and sucked all of the air out of his body. As she made her way to see her husband, she came across him staggering drunkenly home from the tavern. As her lips met his, she not only sucked the air from his lungs but also the blood from his veins.
Having then developed a taste for blood, the spirit of the young woman continued to prey on young men, luring them with her beauty before feasting on their blood. To try and prevent more young men falling victim to the Dearg Due, the locals would meet on the eve of the anniversary of her death and place rocks on her grave so that here spirit cannot rise.
Like many legends, it's difficult to say how much of the Dearg Due is based on real people and events and how much on the vivid imaginations and interpretations of generations of storytellers. There are no specific details as to where Strongbow's Tree might have been in Waterford City (and hence where the young woman was buried). However, some have claimed that the tree is in a graveyard close to Reginald's Tower and that there is, apparently, a grave there piled high with stones. We'll leave it to you to play detective.
Celtic Connections 
There's also a vampire-like spirit in Welsh folklore. However, unlike the Dearg Due, the Gwrach y Rhibyn or 'Witch of Rhibyn' took on a hideous appearance. Besides warning people of their imminent death by wailing like a banshee, she would also attack small children and the elderly at night during the full moon, drinking small quantities of their blood, causing them to become more sickly each time she revisited.